Solar CAM (Solar Camera)

Shenzhen China (Wifi)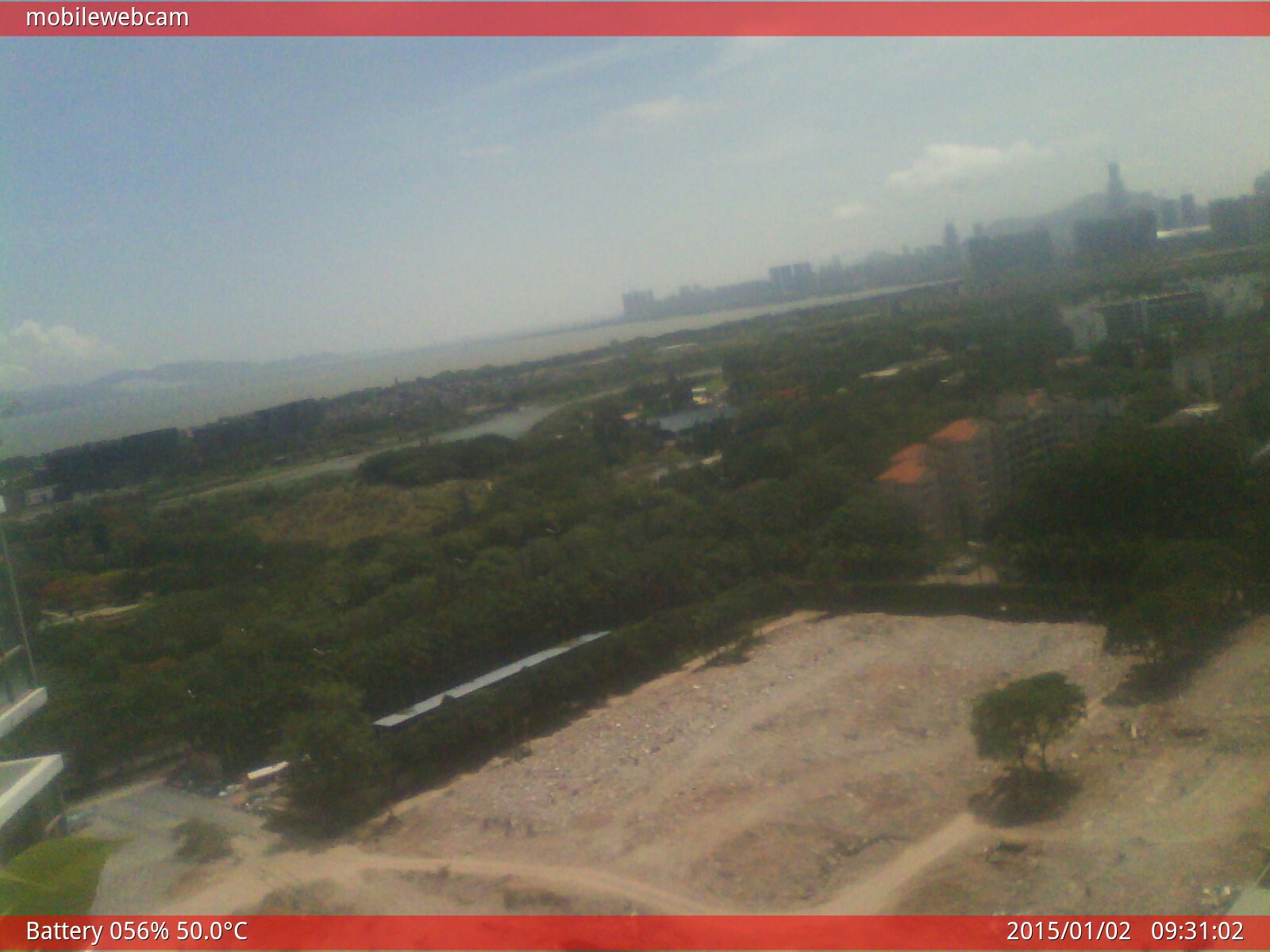 Principle ?
It is a control board, powered with a Lithium Polymer battery which is managing an 3G Android phone
2. What is the phone ?
I'm using only Alcatel Android phone. They are easy to open and modify (hardware modification). I used several handsets but now focus on 2 main model, one with 2Mpx camera, one with 3Mpx. I'm using Alcatel phone because, good quality price ratio, reliable and convenient to use.
The model are Alcatel One Touch T'Pop or One touch S'Pop. Now, also some other phones, 5Mpx, 8Mpx are possible: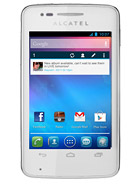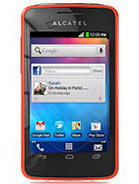 These handsets must have a special feature which is link to the hardware. The handset must be able to start and work WITH the power on key full time press. Not every product can work like this, depending of the chipset inside (here it is MTK).
A new version of the control board can now simulate a press on the ON/OFF button. There are several advantage with this evolution, such as more kind of handset can be use, less leakage current in low battery mode.
3. How it is working with the handset to send the picture:
After an hardware modification, the handset can start with the power is put by the battery connector. This is how the control board manage the handset.

When the handset start, it is looking for a network, 2G, 3G or Wifi. Then the first action is to read the time and date with the NTP function (without good time and date, email send cannot work in secure mode).
The picture is send by email and FTP with an very good APK called mobilewebcam.
After a fix period of time, defined by the user on the control board, the handset is switch off, waiting for the next timer.
4. Box and inside:
The box used is a special IP67 box with transparent cover. To avoid complex mechanical structure, I develop a custom solar panel which cover the whole surface and can give 180mA or 200mA in alarm version.
Inside the box, there is a solar panel, handset, control board and lithium battery. that's all. Some example of configuration, with alarm per example, external solar panel, etc...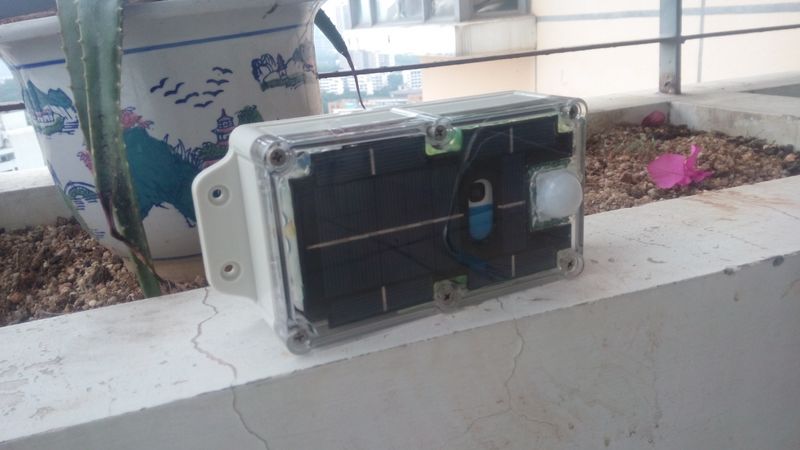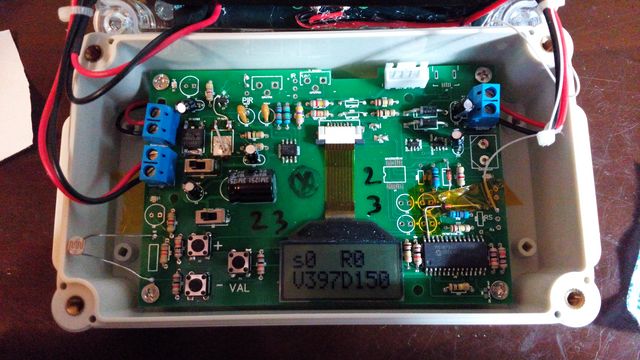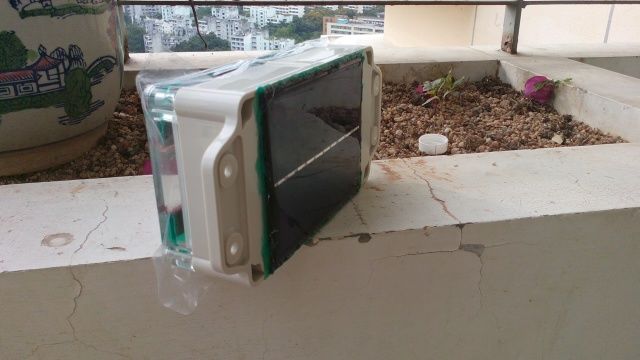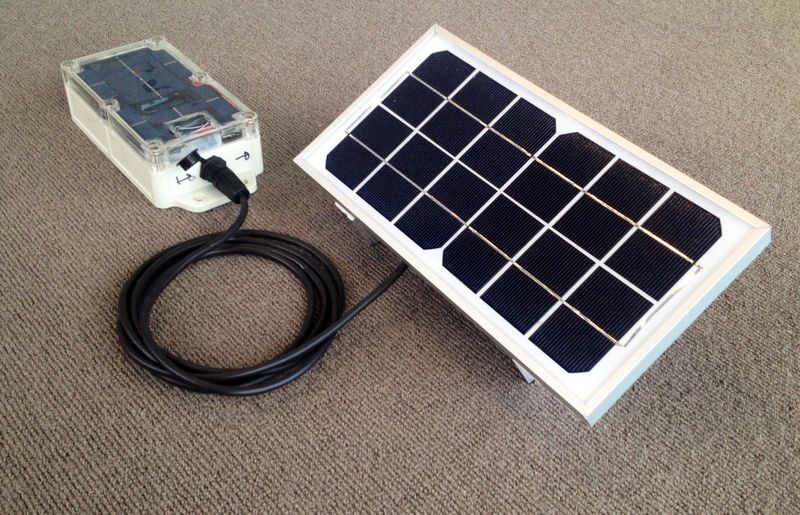 5. Selling parts:


Without making lot of money (I do it for fun and already spent lot of money on it), I can provide some spare parts or full unit. Please note that is without transportation, taking account that I'm not leaving in Europe...

Please check directly (info@solarcamlab.com) for the latest cost. It is changing regarding the latest version
Control board with micro controller already programmed
Box 140mm * 70 mm with custom solar panel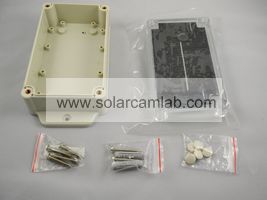 Full package with new software, new PCB (better performance) the mobile phone 2Mpx: around 180 euros, ready to use
For 5Mpx, it is more expensive. It is possible for a cheaper version with low cost handset (VGA camera with interpolation to 2Mpx)
The difference between VGA-2Mpx-5Mpx can be significant but it depend of the need. Here some example of the same picture (not at the same time) with 3 different camera, adjust to 640*480. To see the original file, click here demo_picture
VGA 2Mpx 5mpx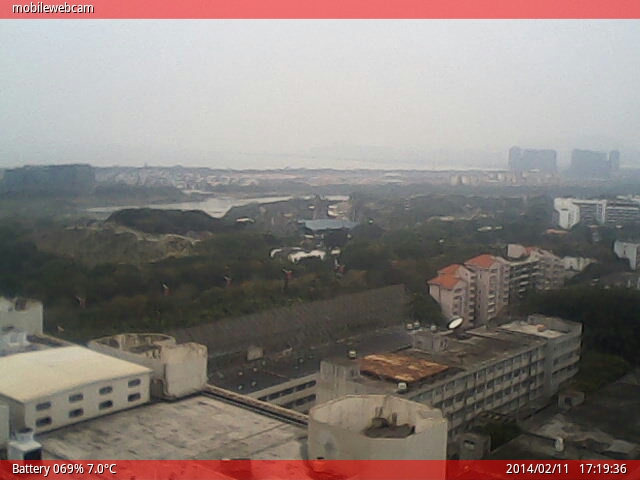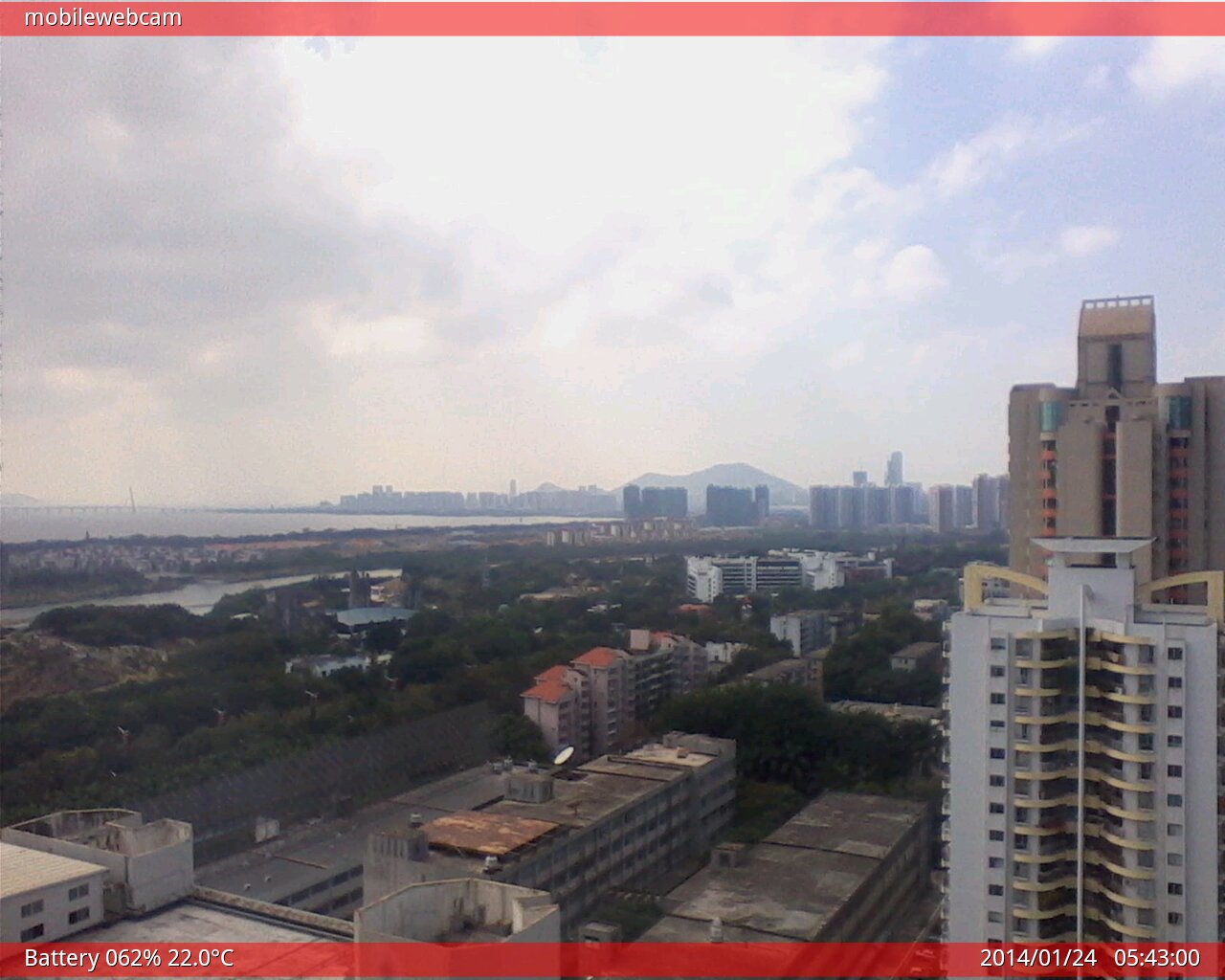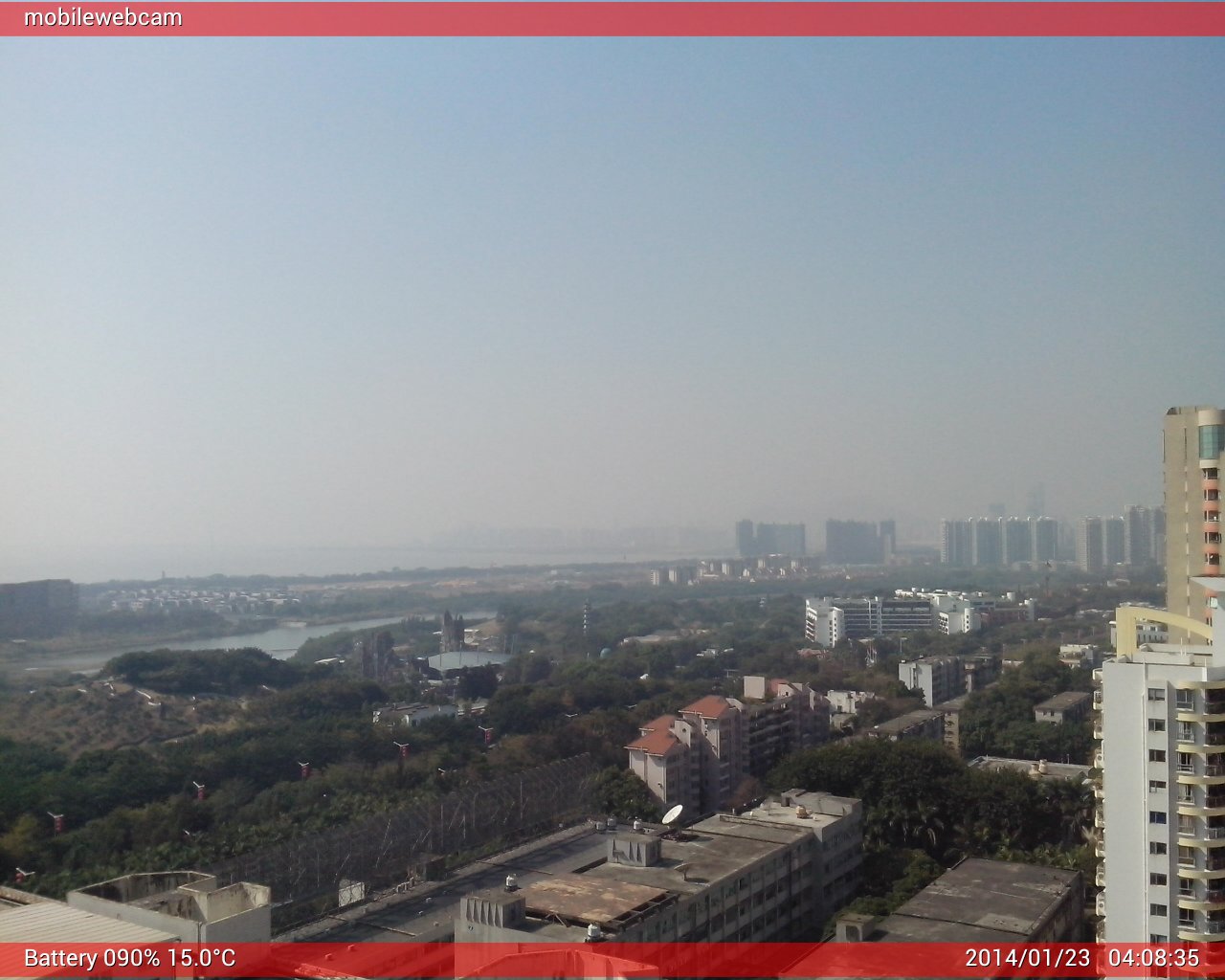 If you are interesting, write here: info@solarcamlab.com